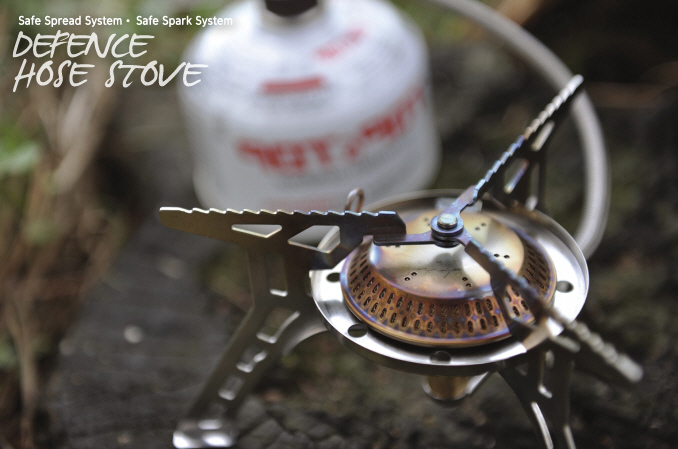 L2KR (BOUNCE) DEFENSE hose stove image with features below.
· Simple Operation: No need for priming, pressurizing, or maintenance.
· High Heat Output: Boils 1 liter of water in under 2.4 minutes.
· Full Flame Control: controls allow precise flame adjustment, from simmer to boil. Flame Protection: wind shield protects flame and boosts efficiency. Includes hard-shell carry case.
· High efficient burner head makes flame power biggist among equals.
· Heat-resistant Fluorocarbon rubber hose and Stainless wire make it durable.
· Safe Spark System (Ignition Gas cover) maximizes ignition avoiding wind and collecting gas.
· Precise flame adjustment, from a simmer to a boil.
· Corrosion resistent Stainless pot supports adopted.
* For more information, please open the page link: DEFENSE stove